ShaSha the Clown like the Fun Flip, she like it so much she wears two at a time. Sha started doing this about four years ago, she does come with some great ideas.................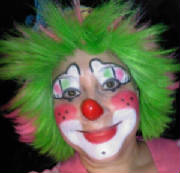 SweetCheeks like the Giggles in black for her Bag Lady Character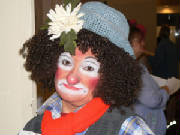 Ansty The Clown like 530WG she likes Hot Pink, she also wears it in Green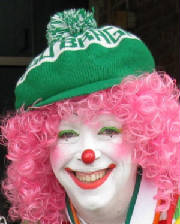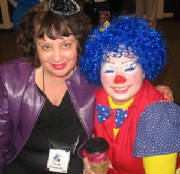 Another happy customer of Everyday's A Holiday, this is LuLu The Clown in her new Circus Circus Wig in Blue. The Blue color just made it POP, she looks lovely............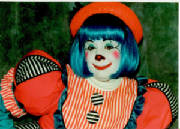 This is me, as Holiday The Clown. I wear the Cindy, a page boy style wig. I wear it in many diffferent colors, for Holiday has story of why she has so many different hair color, it's from all the different good the fruit and vegetables she eats. I feel your clown character can also help kids learn, this is my lesson having a good diet.